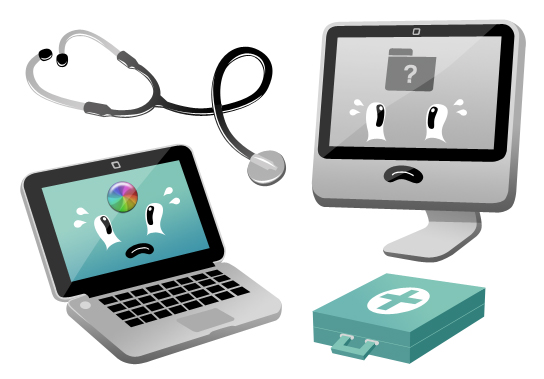 Has your Mac or iPhone had an unfortunate encounter with liquid? Are you suffering working on a broken screen, listening to a noisy fan whirr away, typing on a keyboard with faulty keys or even staring at a Mac that just won't start anymore? We can help whatever the age, even with a Mac you've been told by Apple is 'vintage'.
Get in touch, let us know what's wrong, and we'll let you know how much it'll cost and how long it'll take.
We can solve all kinds of problems, whether software issues, physical damage or replacement parts, fitting new batteries, or helping improve your setup.